Dog Boarding Services Delivered by a Trusted Kennel
Boarding doesn't have to be a stressful experience for you or your dog. At Howl A Day Inn, your dog will be staying in one of our clean, secure, and spacious kennels. All of our kennels are heated with a modern indoor/outdoor design. Each of our guests will be provided with a Kuranda dog bed for their comfort.
During your dog's stay at Howl A Day Inn, they can romp and play in one of our large, grassy yards or for a small additional fee, they can take a nature walk through the grounds of our beautifully wooded 35-acre facility.
At Howl A Day Inn, we strive to maintain a fun yet relaxing environment where your dog (even if spoiled rotten) can enjoy being a dog; so you can go on vacation with peace of mind, knowing that your dog is also having a vacation in the country.
Boarding works just like a hotel. The day you check in is considered a full day and if you check out before 11 o'clock, you will not be charged for that day. Boarding is $24 per day. Two dogs in the same kennel are $20 per dog per day.
Kennel Hours:
Mon-Sat: 9-11 AM and 4-6 PM
Sun: 4-6 PM Only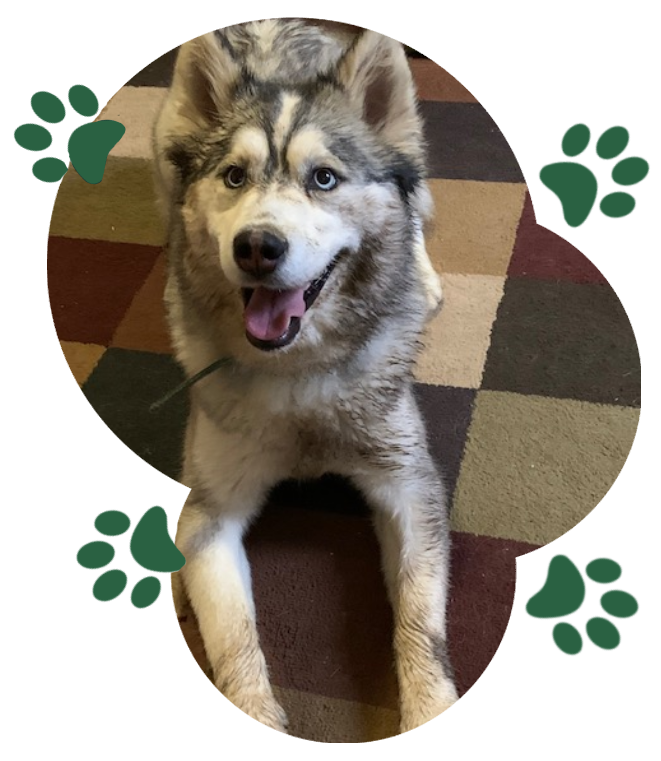 During the past 6 years that we have been boarding our dogs at Howl A Day Inn, Trisha has continually worked to add improvements to the kennels for the well-being and happiness of the dogs. The kennels are always clean and well kept no matter when we have stopped. As Trisha goes about her daily tasks at Howl A Day Inn, she makes a point of learning about each individual dog and what makes them content. Each dog is treated as an individual with an emphasis on meeting each one's needs.
- Ken & Amy Wheaton
Our Labrador Retriever spent the lions share of August 2013 to August 2014 at Howl A Day. Including full-time December to February and March to August because we were stuck overseas. What can I say? We came home to one happy and contented dog who was having loads of fun and loved being there. Trish and her staff are clearly passionate about animals and love dogs. You can feel the difference when you walk in. It's not so much a kennel as a home away from home. I wouldn't leave my dog anywhere else.
- Catherine Herron